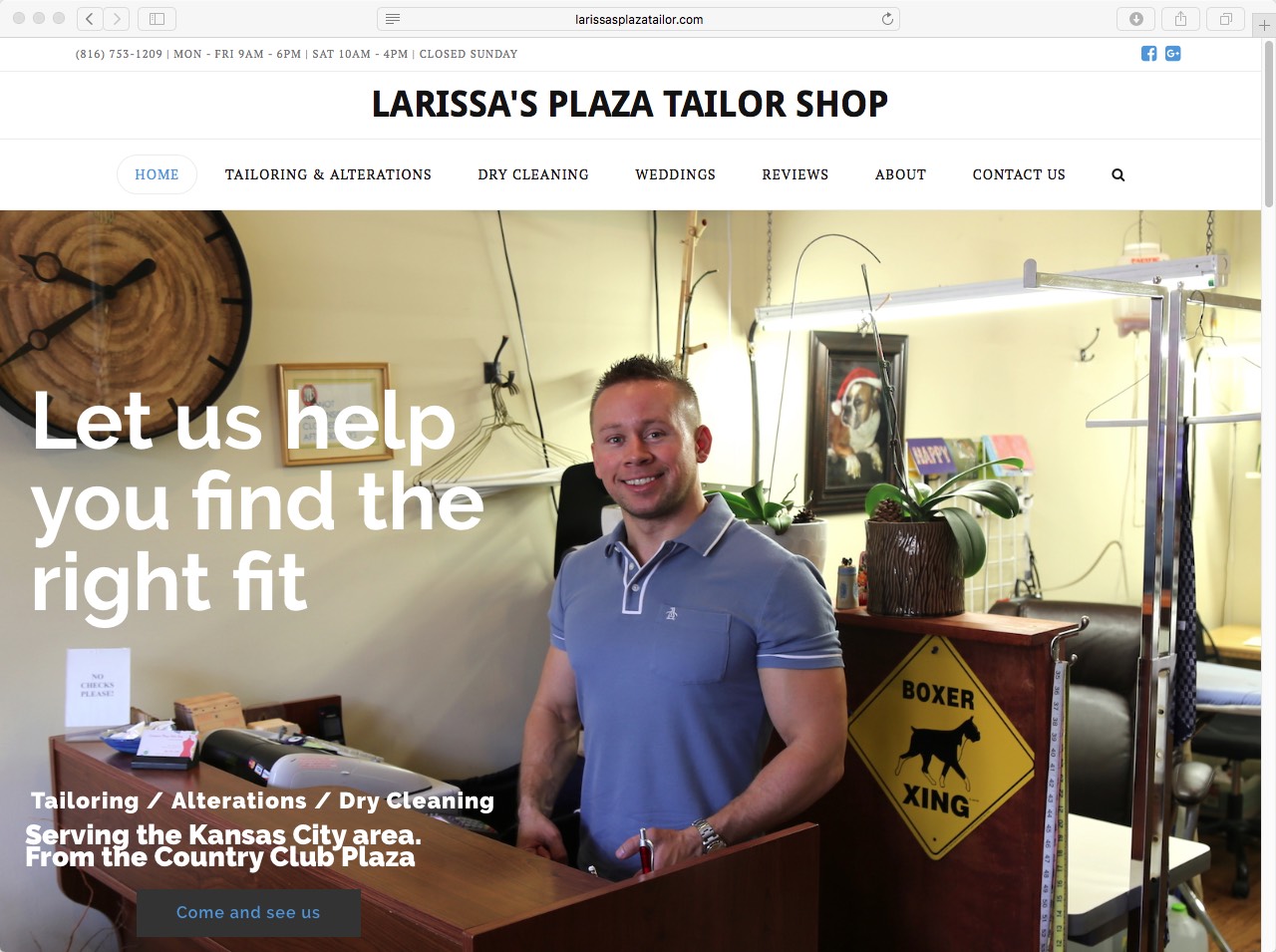 Project Description
Larissa's Plaza Tailor Shop was looking to create a site with a modern new look. Their goal was to showcase their services and share with their customers services they may not know were available. The site needed to show what they do as well as what they can do for their customer base. It also needed to be able to pull in their social media and Yelp reviews.
Project Details
Name

Larissa's Plaza Tailor Shop

Objective

Create a site that helps create leads and gathers new customers. The site also helps to showcase less know services and serves to push out promotions.